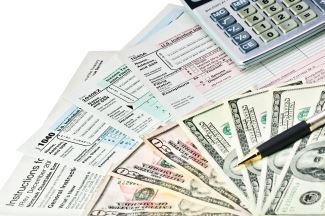 Bankruptcy is a serious cause for concern by anyone, however, there are several different forms of bankruptcy. Chapter 7 bankruptcy and Chapter 13 bankruptcy are 2 of the more serious kinds but the differences between them are not always clear. The following clarifications about bankruptcy should help you to better understand what the differences between these two types of bankruptcy are and how to know which is which.
Chapter 7 Bankruptcy
This is referred to as liquidation bankruptcy and is designed to completely wipe out every last one of your unsecured debts from sources such as credit card debt and medical bills. In order to qualify for this, you need to have a minimal amount of disposable income and be just barely making enough to pay your bills. If you are making a certain amount of money above this minimum, you will not qualify for Chapter 7 bankruptcy.
If you do qualify and decide to file for chapter 7 then a trustee will be given the job of selling certain pieces of property that is not exempt in order to pay back those you owe this money to. This form of bankruptcy is typically used by low-income individuals who owe more debt than they can realistically pay back and want to get rid of any unsecured debt they have right now.
Chapter 13 Bankruptcy
This is referred to as reorganization bankruptcy and is designed for use by debtors who are able to pay back at least part of their debt. Debtors who make too much money to qualify for chapter 7 may be forced to use chapter 13 instead. This form of bankruptcy is typically for those people who can afford to make monthly payments to pay off debt and to help pay off non-dischargeable debts.
Differences
The main differences are that both individuals and businesses can file for chapter 7 while chapter 13 is just individuals, chapter 7 requires your income to be below a certain level and chapter 7 allows a trustee to sell any property that isn't exempt.