Bankruptcy Lawyers in Torrance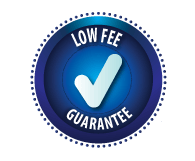 Are you overwhelmed with debt? If you are unable to pay your mortgage and make your monthly payments, then now is the time to make informed decisions about your financial future. Your current situation may seem hopeless, but we are here to remind you that you are not alone. In fact, out of all fifty states in the U.S., California had the highest number of bankruptcies in 2011- there were over 240,000 bankruptcy petitions filed by business owners and home owners that year. Our attorneys here at the firm are highly adept in California bankruptcy laws and we have helped countless people, just like you, navigate through the complex process.
Bankruptcy matters we handle include, but are not limited to:
Our firm has extensive experience in helping people experience debt relief through Chapter 7 bankruptcy. We also assist families who are facing foreclosure or repossession by filing for bankruptcy. Our firm deals with bankruptcy every day and we have seen first-hand how it gives people a chance to make a fresh start. We can help you explore your debt relief options so that you find the perfect alternative for your unique situation.
Our firm will be happy to address all of your bankruptcy questions including:
Is bankruptcy right for me?
Do I qualify for bankruptcy?
Which type of bankruptcy should I file?
We can also help you take back control of your life and put an end to creditor harassment by filing for bankruptcy. Let one of our experienced bankruptcy lawyers review your case and go over the bankruptcy basics with you today. We can help you work towards a brighter financial future.