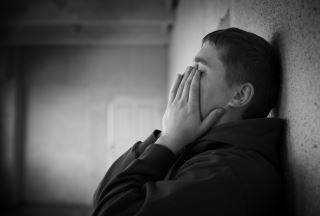 For years, it's been nearly impossible for many student loan borrowers to say good-bye to their college debt. But members of the Trump administration recently said they plan to review the high standards for discharging student loans in bankruptcy. According to an article by MarketWatch.com, the Department of Education wants public input on what constitutes hardship for borrowers. Revisiting the government's notoriously strict approach to student loan bankruptcy cases is good news for borrowers who could not obtain employment or complete a degree program. Congress never defined "undue hardship," which is the criteria for making federal student loan debt disappear. So, what can you do if you are struggling with student loan debt?
Make an effort to pay the debt
Don't give up on paying back your student loan debt just because you hope to declare bankruptcy and clear the debt. It shows good faith to make as much of a payment as you can toward your student loan debt while struggling to maintain a minimum standard of living.
Avoid taking out new debt
It's also smart to stop taking out credit cards, more student loans and car loans when you already have trouble making payments. If you have to finish a degree program, make every effort to pay your way through with several side job. Talk to family members about tapping a Roth IRA or making gifts toward a tuition payment.
According to a piece by usatoday.com, college loan debt is at an all-time high with 1.4 trillion dollar owed. Many graduates have a student loan outstanding balance that is higher than their annual salary of about $34,000. The outstanding balance is up 62 percent in the last decade. Moreover, 11 percent of student loans are now in default, according to the Department of Education. If you haven't made payments on our student loans for more than 270 days, talk to a bankruptcy attorney. Even if you can't discharge your student loans, it's time to come up with a plan to knock out credit card and other debt. While bankruptcy is a last resort, most people welcome policy changes regarding student loans and bankruptcy. The Consumer Financial Protection Bureau reports that "public service loan forgiveness" is the fourth most common student loan complaint followed by billing statements, borrower communications and IDR Plan enrollment.
At the Law Offices of James C. Shields, we help people with all their bankruptcy questions. For more information how new policy changes could affect student loan debt, please contact us.