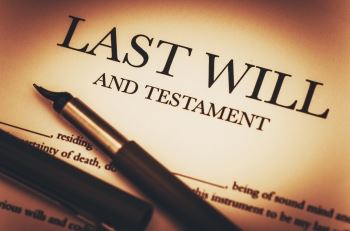 A revocable trust, also referred to as a living trust, provides a means for the grantor to designate, and modify as necessary, estate and asset beneficiaries. Multiple advantages exist with living trusts. However, the chief utility of a revocable trust lies in an individual's ability to appoint a trustee and beneficiaries, but to maintain ultimate decision-making authority until the time of death.
Revocable trusts are a viable option anytime that an individual wishes to have another manage his property or assets. For example, a person may choose a living trust when using the services of a wealth management company. This type of trust may also be appropriate for those faced with illness or incapacitation.
Assets managed under the umbrella of a revocable trust are not subject to probate, and can provide for a streamlined transfer of wealth and property upon the grantor's death. Wealth passed via a will is subject to being contested within court, which is often an expensive and time-consuming process for grieving loved ones. A revocable trust enables beneficiaries to bypass many of the difficulties associated with contested wills.
A revocable trust is not appropriate in all circumstances. This type of trust is subject to taxation and fees, both during and after the grantor's life. Furthermore, assets transferred within a revocable trust are not protected from creditors. Individuals should carefully consider the implications of transferring ownership of certain assets to other individuals, as doing so may impact their ability to access or use these assets on a day-to-day basis.
When properly implemented, revocable trusts are an extremely effective method of managing and distributing assets and wealth accrued over the course of an individual's lifetime.