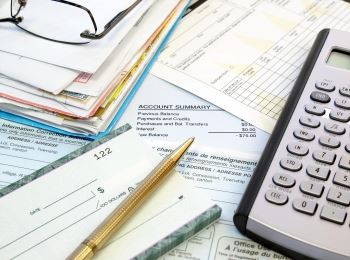 For anyone with debts who is considering filing for bankruptcy, the process can appear daunting. There are many quirks in the system, including the fact that bankruptcy court judges do not have the same power as other federal court judges. The basic rule is that federal court judges are members of the judicial branch who, under Article III of the Constitution, are nominated by the President, confirmed by the Senate, and hold their office for life -- or until they retire. Bankruptcy judges, although they are part of the federal court system, are different. They apply for the job and are given seven-year terms that can be renewed. Because their authority does not come from Article III of the Constitution, there are limitations to what they can do.
So what does that mean in practice? That's a question that the Supreme Court answered in a case called Wellness International Network, Ltd., et al. v. Sharif. Mr. Sharif filed for chapter 7 bankruptcy. One of his creditors, Wellness International, claimed that he was sheltering money in a family trust that should go to pay his debts and thus argued that he was not entitled to bankruptcy protection. The bankruptcy judge agreed, prompting Mr. Sharif to appeal. He claimed that the bankruptcy judge only had the power to decide whether he was eligible to have his debts discharged but did not have authority to rule on the legitimacy of the trust, a question that was governed by state law. The case went all the way up to the Supreme Court which held by a 6-3 vote that bankruptcy judges could 1) rule on state law matters if both parties agreed or 2) issue a recommended decision to a district court judge appointed under Article III who could rule on state and federal law, including the bankruptcy code.
What does that mean for anyone considering seeking bankruptcy protection? If you have a straightforward case under chapter 7 or chapter 13 (personal debts) or chapter 11 (business reorganization), the Wellness case will probably have no impact. But if your case involves disputes that go outside of bankruptcy law, such as a claim that you do not owe a creditor any money because it breached the contract between you, then the question of what the bankruptcy judge can decide will come into play.
Rather than puzzle over the Supreme Court's decision, we invite you to contact the compassionate professionals at the Law Offices of James C. Shields. We are knowledgeable about Supreme Court cases and offer reasonable fees and payment plans. You can trust us to figure out the issues unique to your case in a way that ensure the best possible outcome for you.