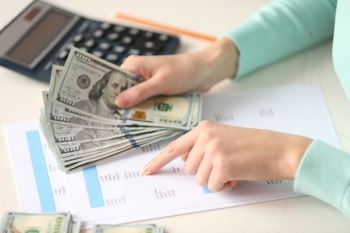 Everybody knows they shouldn't wait until after the due date to make their loan payments. Yet, life can get in the way sometimes, and before you know it, you're late on a payment.
On-time payments can improve your credit score and prevent penalties. Late payments do the opposite and affect you financially.
Luckily, there are ways to avoid late payments and stay on top of your debt.
The Cost of Late Payments
Many lenders take fees on late payments. The amount of the fee depends on a number of things including the type of loan you took and how late you pay it.
If you are frequently making late payments, these fees add up and can lead to additional debt.
Late payments cost you more than just a fee. Your payment history is a huge contributor to your credit score. Prospective lenders and service providers want to make sure you are able to meet payment deadlines.
One late payment can significantly impact your credit score, so it is important to stay on top of each and every payment. Your payment history usually accounts for about 35% of your credit score.
How to Avoid Late Payments
Because of all the disadvantages late payments have, no one wants to miss a payment. Fortunately, staying on top of your loans is easier than you might think.
The easiest way to prevent late payments is to set up automatic bill payments on your loans. The minimum amount will be paid for you every month without any effort.
All you need to do is ensure that you have enough money in your account for the automatic withdrawal.
You can also add the due dates to your calendar and use email reminders. Even if you have automatic payments set up, you can still use these reminders to make sure you have enough funds in your account for the payment to occur.
If you are afraid you may not be able to make a payment on time, contact your lender and explain your problem.
Chances are—if you have had on-time and consistent payments—your lender will be able to work with you. If you get in touch with your lenders, your late payment may not be reported to credit bureaus.
Do you need help paying off your debts? Contact us and let us help.