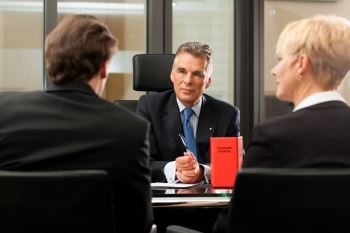 The Supreme Court said in a case called Grogan v. Garner that the Bankruptcy Code is supposed to give a second chance to the "honest but unfortunate debtor." The United States values free enterprise and risk-taking and is much more forgiving than other countries to people who get in over their heads financially through no fault of their own. Chapter 7 bankruptcy is designed to give a fresh start to people who have accumulated debts that they cannot pay their debts. So are you eligible file for protection from creditors under chapter 7? If you can answer yes to at least some of the following questions, filing for bankruptcy might make sense for you.
You may want to consider chapter 7 bankruptcy if:
You have large medical bills from a serious illness
You cannot make your mortgage payment and are facing eviction
You are behind on your car payments and worry your vehicle could be repossessed
You have taken on large credit card debt to cover unexpected costs such as home repairs, getting your car fixed, or taking care of a loved one.
If any of the above descriptions fit you, or if some other event has put you in financial trouble, please call the compassionate professionals at The Law Offices of James C. Shields. We are here to help people who cannot pay their debts. We are knowledgeable about the Bankruptcy Code and guarantee our work. We also understand that you would not be seeking our assistance if you did not have financial worries. Accordingly, we keep our fees reasonable and offer a payment plans to meet your needs.