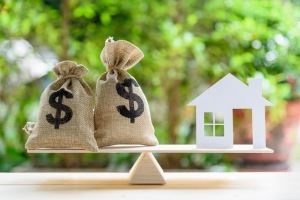 It is inevitable. We will all eventually be leaving our earthly possessions and assets to our families and other loved ones, but we want our heirs to be as comfortable as possible. One way to accomplish this is through a revocable living trust. "What is this?" you might ask. Read on.
A revocable living trust is a document that is drafted to allow you to:
Have control over your assets while you are living and then even after your passing.
Avoid probate. This eliminates a considerable amount of time spent waiting for court decisions as well as eliminates court costs of an average of 10% of your estate.
Maintain privacy. Since your trust isn't public record, then it is kept private.
Help your loved ones avoid conflict. Because your trust is in effect while you are still living and of sound mind, you can ensure that your plans are carried out per your directions.
Plan ahead for potential mental disability. You can set guidelines as to how to handle your assets if you were to become mentally incompetent.
Ensure that your money stays in your family. In case of a spouse's second marriage or potential in-law difficulties, you can stipulate the conditions of inheritance before the incidents occur.
This type of trust is flexible and allows for changes in beneficiaries as well as adjustments to asset distribution as opposed to a non-revocable living trust in which no changes can be made.
However, no trust fund is valuable if the assets aren't there. Be sure that your assets have been correctly allocated to your trust or the investment into drafting the agreement may not be worth it.
If you are single, married for the first time, or remarried with step-family members; have children, either minor or adult; and are at least minimally wealthy, then a revocable living trust is for you. You can contact us here at the Law Offices of James C. Shields for our assistance in designing a revocable living trust that will ensure your peace of mind for the future of your loved ones.