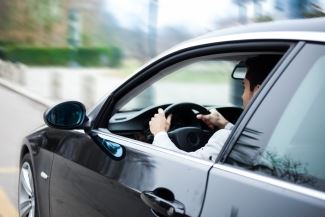 Owning a car is the foundation of financial stability. Unless you live in one of the few large U.S. cities that has reliable public transportation, you need your car to keep your job, and paycheck, as most bosses are not sympathetic if you are consistently late to work because the bus didn't show up. If you are in debt, and under pressure from your creditors, holding onto your car is critical to regaining your financial footing. Therefore, if your car is in danger of falling into the hands of your creditors, Chapter 7 bankruptcy may be the best solution for you.
Once you file for Chapter 7 bankruptcy protection, the court places an automatic stay on all your creditors' efforts to extract repayment. Instead, control over your estate (lawyer-speak for everything you own) is given to a trustee, who is responsible for determining what property you need to rebuild and what assets can be sold to pay off your creditors. As a general rule, your creditors cannot force you to pay any debt remaining after the trustee has liquidated your non-exempt assets.
All states recognize that you need at least a modest car to survive, and so the trustee may allow you to keep your car, depending on its value. First, the trustee will figure out how much your car is worth by looking it up in the Kelley Blue Book or another source of neutral third party valuation. The second step is to compare that number to your state's vehicle exemption. So if you have a 2012 Subaru Impreza that is worth $6,000 and your state's exemption is $7,500, then your car is protected and the trustee will let you keep it. If, however, you have a 2016 Mercedes E-class that is worth $23,000, then the trustee will sell it, give you $7,500 in cash to purchase another vehicle, and distribute the balance to your creditors.
This is a simplified example. California has two systems of exemptions, each with different amount for motor vehicles. Choosing the best system for your individual situation is critical to achieving your goal of escaping your debts. We at the Law Offices of James C. Shields are here to help you navigate all the bankruptcy rules in California so that you can get the fresh start you deserve.